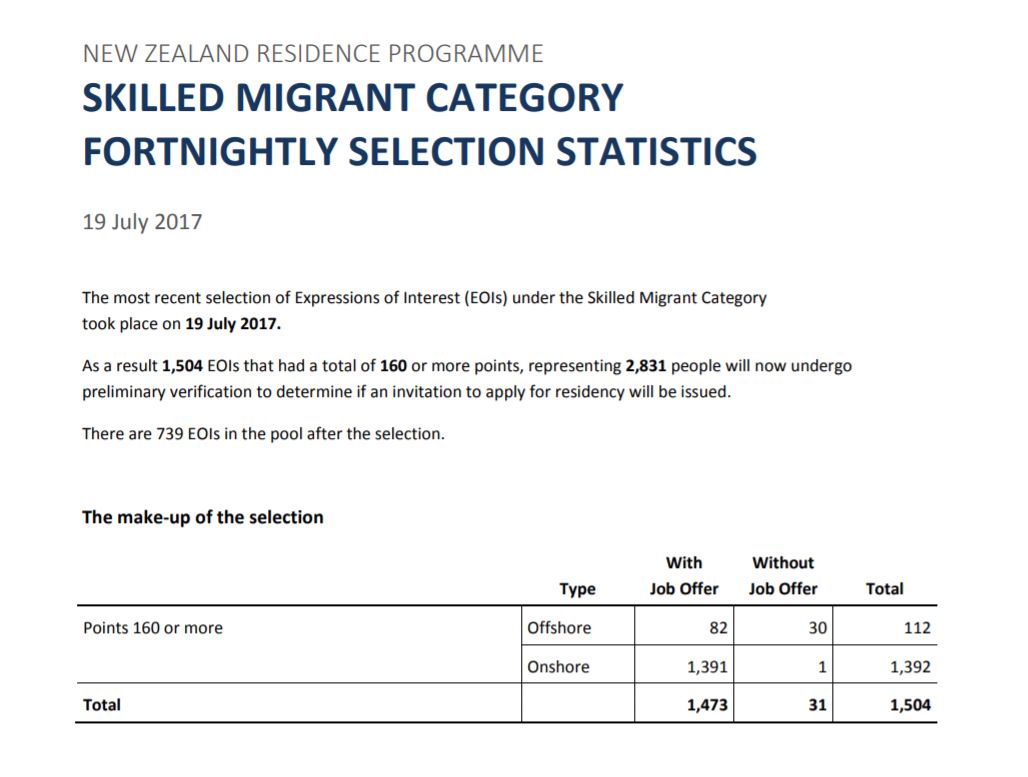 NEW ZEALAND
The most recent selection of Expressions of Interest (EOIs) under the Skilled Migrant Category took place on 19 July 2017.
A total of 1,504 EOIs that had a total of 160 or more points, representing 2,831 people will now undergo preliminary verification to determine if an invitation to apply for residency will be issued.
Of the 1,504 EOIs that received an Invitation to Apply (ITA), more than 92% of these applications were lodged onshore, while less than 8% were lodged offshore (outside of New Zealand).
Out of the 8% EOIs lodged offshore, more than 73% were applied with a qualifying offer of employment.
There are 739 EOIs in the pool after the selection.
Candidates applying for New Zealand permanent residence now need to secure at least 160 points and above to qualify for an Invitation to Apply (ITA). Possibility of securing ITA is much higher if they have a qualifying offer of employment from a New Zealand employer.