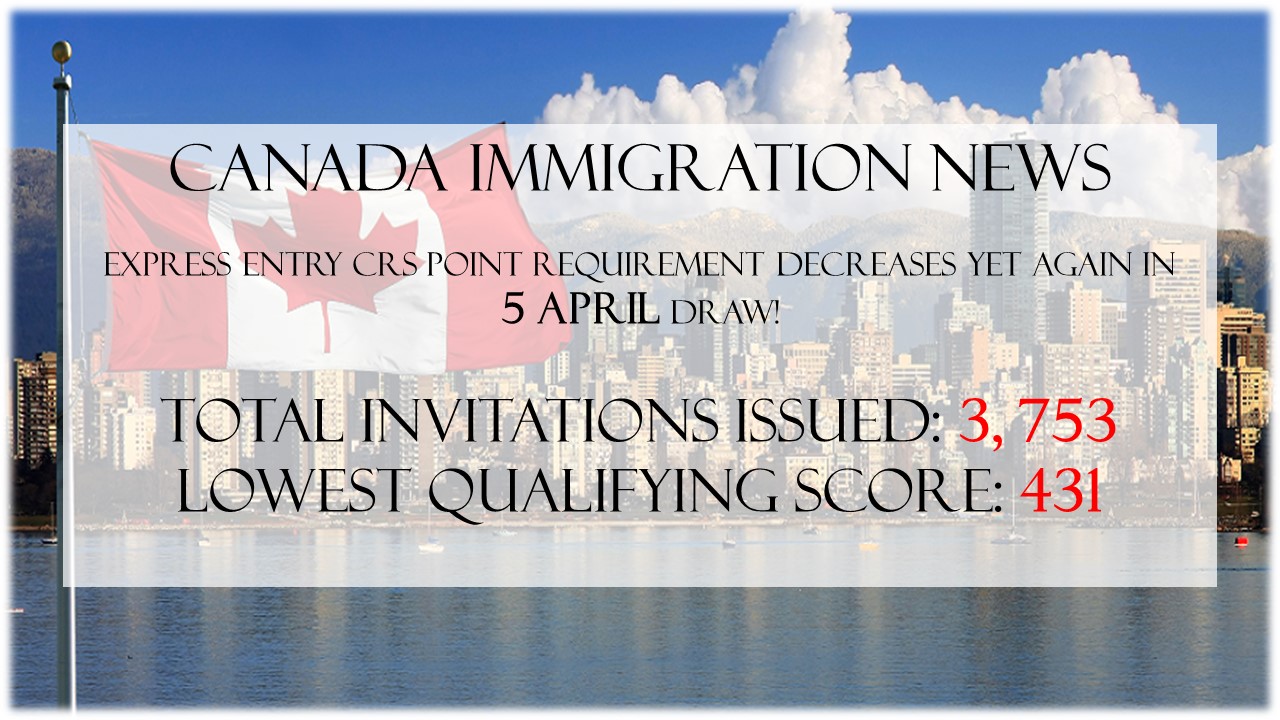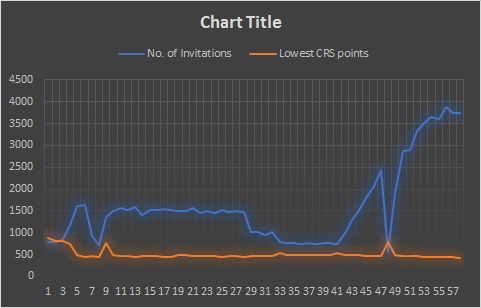 6 April 2017
Immigration, Refugees and Citizenship Canada (IRCC) has set a new record low point requirement for Express Entry candidates to receive an Invitation to Apply (ITA) for Canadian permanent residence. Candidates with 431 or more Comprehensive Ranking System (CRS) points received an ITA in the latest draw that happened on 5 April 2017.
A total of 3,753 candidates received an ITA in this latest round of invitations.
The previous record low happened in March 2017 where Express Entry candidates with the 441 CRS points received an Invitation to Apply (ITA).
The further and most recent decrease in the CRS requirement means more candidates with a lower CRS score may receive an Invitation to Apply (ITA).
Get started today with your Canada Permanent Residence.
Email your resumes to assessment@ocscglobal.com and we will get back to you to advise on your eligibility!
Sincerely,
OCSC Global
1 Scotts Road, Shaw Centre, #26-10
6238 0777
assessment@ocscglobal.com