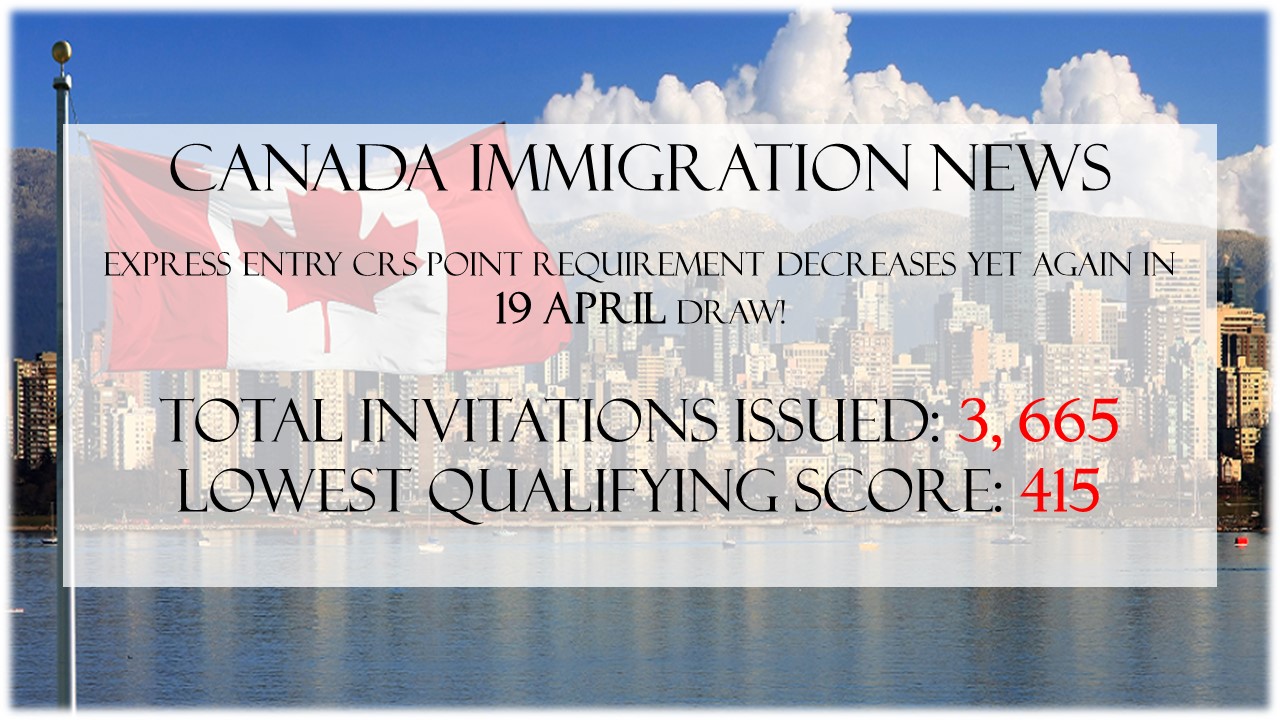 There are more Express Entry candidates who have received the Invitations to Apply (ITA) for Canada Permanent Residence. ITAs are also issued to more candidates with a lower CRS score. As of 19 April 2017's draw, a total of 3,665 candidates received an ITA to applicants with 415 points and above.
This is the third draw conducted in the month of April 2017. In total, 35,973 ITAs have been issued this year, surpassing the total number of ITAs issued for the whole year of 2016.
Effective 6 June 2017, Express Entry candidates will be able to claim for more points if they have a sibling in Canada or if they have French ability.
Email your resumes to assessment@ocscglobal.com today to find out if you are eligible to immigrate to Canada permanently.