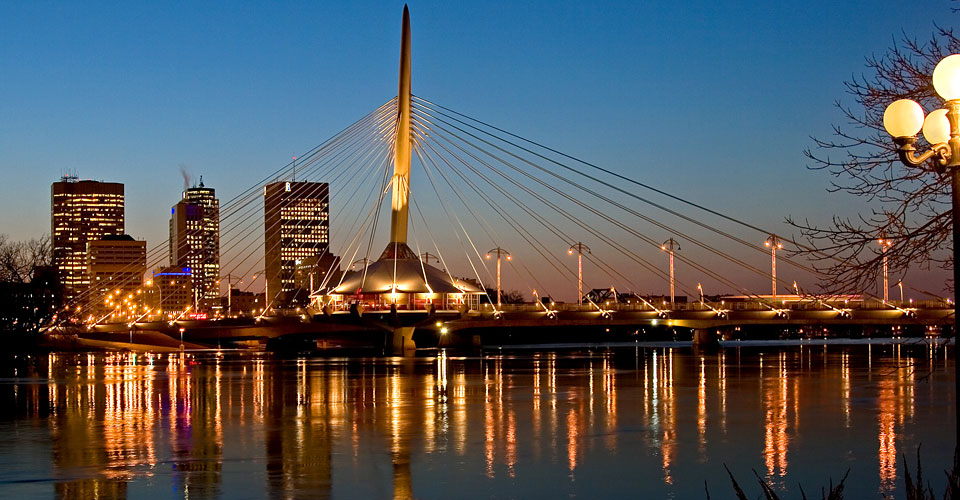 What is the change? The Manitoba Provincial Nominee Program has announced a number of changes, including the introduction of a new in-demand occupations list, the reorganization of a program to attract business owners and entrepreneurs and the introduction of new pathways for permanent residency applicants and international students.
What does the change mean? Some of the changes took immediate effect and some will take effect in 2018. Among the changes now in effect are the new occupations list and the reorganization of the Manitoba Provincial Nominee Program for Business, or MPNP-B. The introduction of an Express Entry pathway to prioritize candidates who can fill in-demand jobs is planned for January. A new international education stream that will provide faster pathways for graduates of STEM (science, technology, engineering and mathematics) programs is slated to take effect in April.
Implementation time frame: Ongoing. Some changes took immediate effect, while others will be implemented next year.
Visas/permits affected: Permanent residency through MPNP.
Who is affected: Employers and foreign nationals applying for permanent residency through MPNP.
Business impact: Officials said the changes are part of a broader effort to streamline application processes and boost business in Manitoba.
Background: Officials announced the changes this week, with Manitoba's education and training minister, Ian Wishart, saying the introduction of new pathways would "help Manitoba attract and retain talented people from around the world." Among the key changes:
A new in-demand occupations list has been introduced. The list will be used to prioritize candidates in Expressions of Interest for applicants in the Skilled Worker Overseas Stream. The list will be updated regularly to reflect business and labor needs. The current list is available here.
The MPNP-B has been reorganized. The MPNP-B, designed to attract business owners and entrepreneurs, has been renamed the Business Investor Stream and will be made up of two pathways: the Entrepreneur Pathway and the Farm Investor Pathway. Applicants are no longer required to submit deposits, but instead sign an agreement to start a business or purchase and existing one. New application criteria will come into effect early next year, and officials say the Business Investment Stream will give priority to those who will start businesses within 12 months of arriving in Manitoba.
A new Express Entry pathway will be established. In January, MPNP will introduce an Express Entry pathway that will allow Manitoba to nominate applicants for permanent residency who have an active profile in the federal Express Entry program. Officials say priority will be given to those with family connections in Manitoba and to candidates who have the skills, training and language proficiency to fill an in-demand job.
A new pathway for international students will be established. In April, MPNP will introduce a new pathway for international students that will prioritize STEM graduates who are completing internships that support industry innovation. MPNP will also immediately accept applications from students who graduate from Manitoba institutions and who hold long-term jobs in in-demand occupations. Previously, such applicants had to work for six months before applying to MPNP.
Wishart said Manitoba will continue its practice of prioritizing Francophone applicants across streams.
Employers and foreign nationals interested in applying for permanent residency through MPNP should take note of the changes, including the introduction of new criteria for Express Entry applicants and international students next year
Manitoba In-Demand Occupations
The MPNP is locally driven and based on the needs of Manitoba employers. We select internationally trained and experienced workers who have the skills needed in the local labour market.
To better identify MPNP candidates who meet the needs of Manitoba employers, the MPNP identifies in-demand occupations based on Manitoba Labour Market Information and Occupational Forecasts, as well as through direct employer consultations. The occupations listed reference Edition 2016 of the National Occupation Classification (NOC).
In-Demand Occupations List
The MPNP In-demand Occupations list provides a regularly updated listing of which occupations qualify as 'in-demand' in Manitoba.
Many occupations on the in-demand list are limited to specific skilled streams of the MPNP and candidates must meet the specific criteria and requirements for one of the specific pathways listed under each stream. Candidates working in an in-demand occupation will be prioritized during Expression of Interest draws.
The In-demand Occupations list will be regularly updated.
1 – Business, finance and administration occupations
* Regulated Occupation
2 – Natural and applied sciences and related occupations
* Regulated Occupation
3 – Health occupations
* Regulated Occupation
4 – Occupations in social science, education, government service and religion
5 – Occupations in art, culture, recreation and sport
6 – Sales and service occupations
7 – Trades, transport and equipment operators and related occupations
* Regulated Occupation
** Compulsory Trade