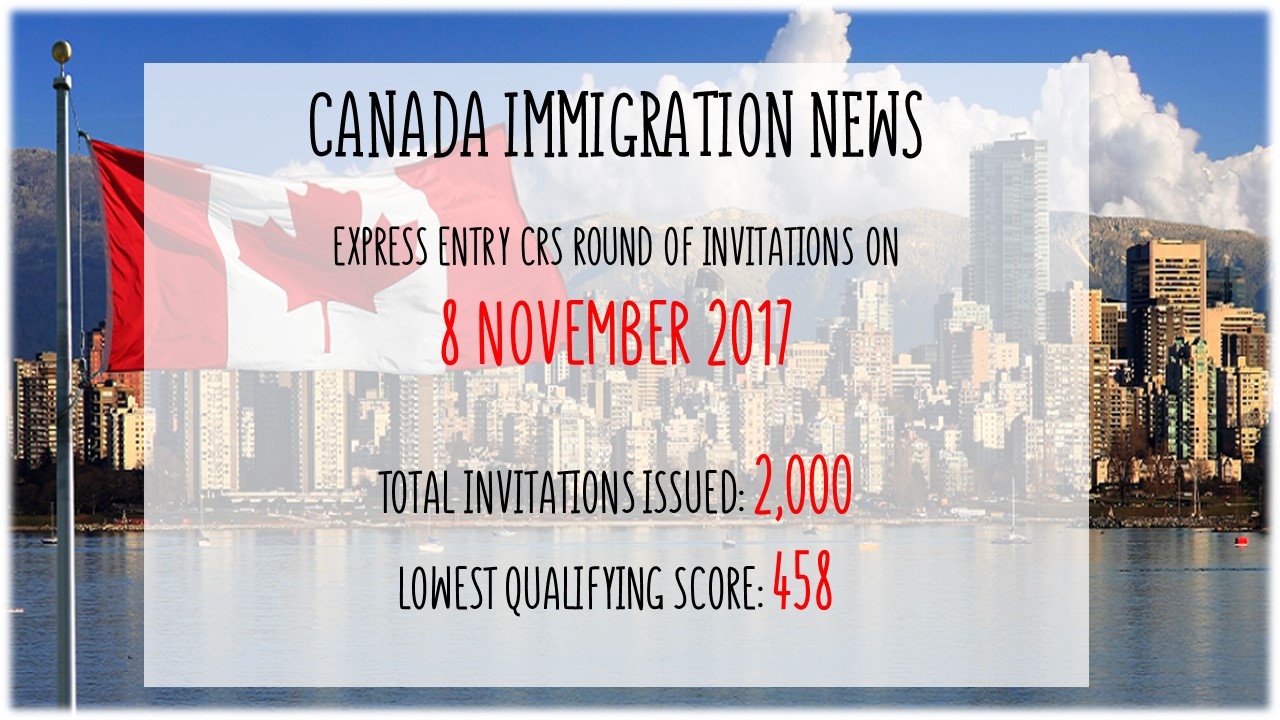 The latest Express Entry round of invitation happened on the 8 November 2017. Immigration, Refugees ad Citizenship Canada (IRCC) invited 2,000 candidates in the Express Entry pool with a Comprehensive Ranking System (CRS) score of 458 to apply for Canadian permanent residence.
This is the second draw that happened in the month of November. This is the first draw where the tie-breaking rule has been implemented. If more than one candidate has the lowest score, the cut-off will be based on the date and time they submitted their Express Entry profile. This meant that profiles that have been in the pool longer are being prioritized for invitation as compared to newer profiles, and that not every candidate with 458 points in the Express Entry pool were invited on this particular round of invitation.
Till date, IRCC has issued 77,783 invitations to candidates in the Express Entry pool since January 2017. This is more than twice the amount of invitations issued for the same periods between January to November in 2016 where a total of 28,968 candidates in Express Entry pool received the ITA.
The increased number of ITAs is in line with the Canadian government's initiative to welcome nearly one million new permanent residents over the three years from 2018-2020. With more candidates set to be invited in the coming months, IRCC will either be issuing more ITAs to candidates or increase the frequency of draws.