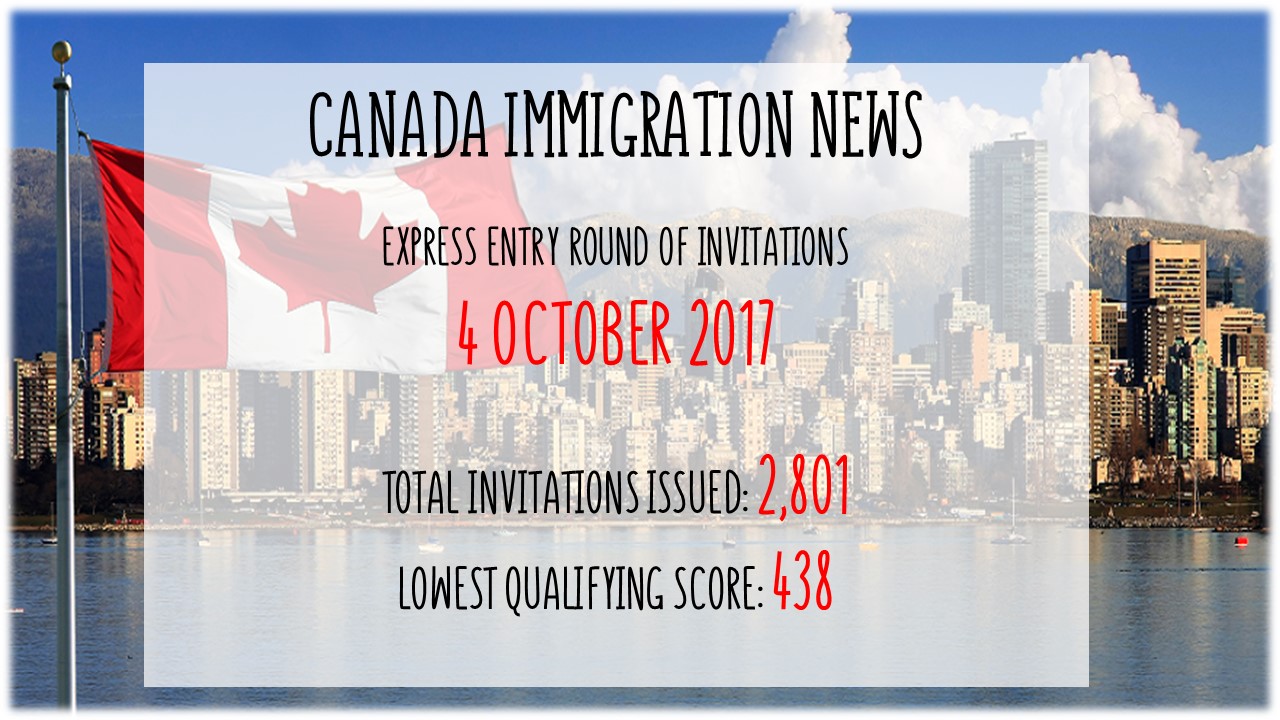 CANADA
The first Express Entry round of invitation for the month of October took place on the 4 October 2017.
2,801 candidates with 438 Comprehensive Ranking System (CRS) points and above in the Express Entry pool has been issued Invitations to Apply (ITA). Invited candidates have 90 days to submit supporting documents to complete the application for Canada permanent residence.
Find out how YOU can receive your Canada permanent residence. Get started by emailing your resumes to assessment@ocscglobal.com for a complimentary eligibility assessment and we will get back to you very soon!
Warmly,
OCSC Global Pte Ltd
1 Scotts Road, Shaw Centre, #26-10 Singapore 228208
Email: assessment@ocscglobal.com
DID: +65 6238 2918
(Established since 1991, OCSC Global has assisted thousands of families in their relocation plans. We aim to provide professional and friendly consultations at very affordable rates. Speak to us today to find out more!)