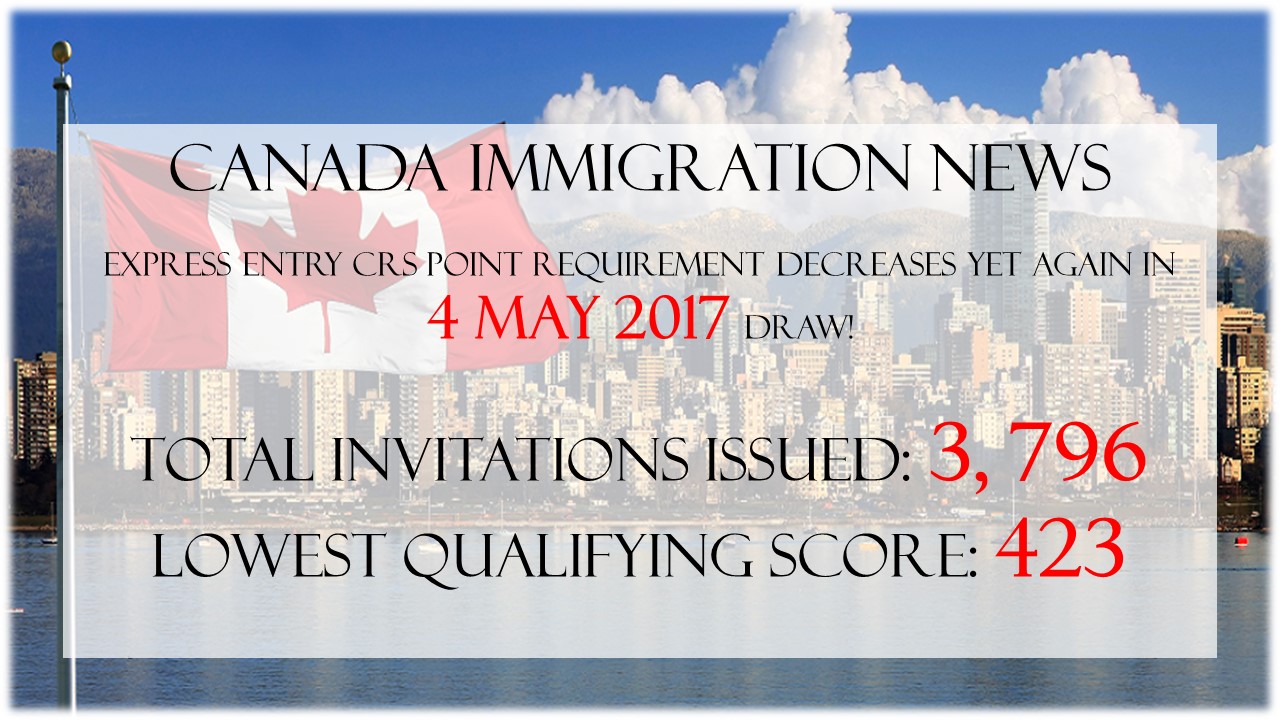 CANADA EXPRESS ENTRY
A total of 3,796 candidates in the Express Entry pool for immigrating to Canada received an Invitation to Apply (ITA) in a draw that took place on 4 May 2017. Candidates invited to apply for Permanent Residence had a Comprehensive Ranking System (CRS) score of 423 or higher.
Including yesterday's draw, there is a total number of 39,769 ITAs issued for the year 2017.
IRCC recently stated an expectation that the CRS cut-off threshold should become 'progressively lower' as 'the Express Entry pool is now the main source of permanent residence applications in the economic category of the Immigration Levels Plan.' With the current threshold increased in comparison to the previous draw, the trend over the upcoming months should see an increase in the number of ITAs issued to candidates with a lower CRS score.
Having a Canadian permanent residence allows you to live and work in any state and in any job in Canada. Canadian permanent residents are also entitled to healthcare and education benefits.
Get started today with your application! Email your resumes to assessment@ocscglobal.com for a complimentary eligibility assessment!
Sincerely,
OCSC Global
DID: +65 6238 0777
Email: assessment@ocscglobal.com
1 Scotts Road, Shaw Centre, #26-10 Singapore 228208