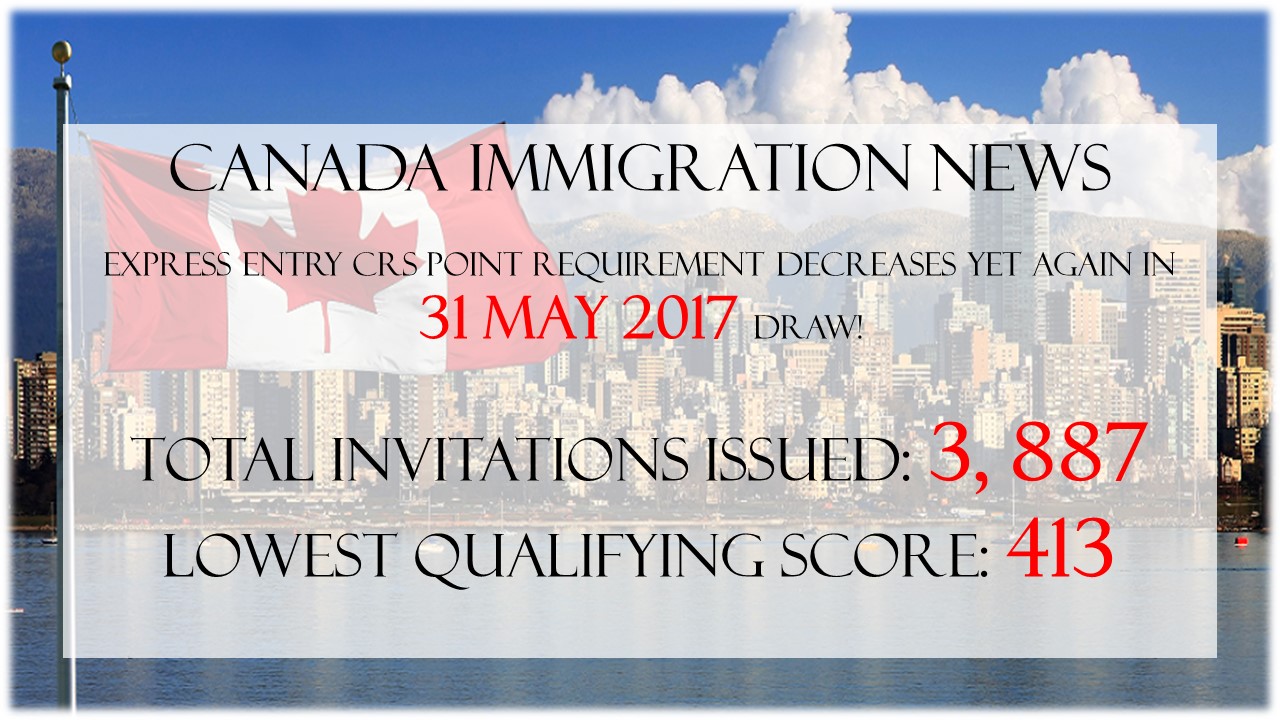 Immigration, Refugees and Citizenship Canada (IRCC) issued Invitations to Apply (ITAs) to a total of 3,887 candidates in the Express Entry pool, in the latest draw conducted on 31 May 2017.
Candidates with a Comprehensive Ranking System (CRS) score of of 413 and above are now on their way to applying and obtaining their Canadian permanent residence.
This draw is the very first in the Express Entry history where candidates with 413 points were issued ITAs.
Previously, candidates with a CRS score of 415 points were issued ITAs in the months of April and early May.
Get started with your Express Entry application today. Email your resumes to assessment@ocscglobal.com for a free eligibility assessment now!
Sincerely,
OCSC Global
1 Scotts Road, Shaw Centre, #26-10
Email: assessment@ocscglobal.com
Tel: +65 6238 0777