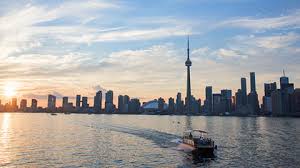 The latest Express Entry draw was a move by Immigration, Refugees and Citizenship Canada (IRCC) to issue Invitations to Apply (ITAs) to candidates under two specific groups. 143 candidates with a minimum CRS score of 775 points with a Provincial Nomination, and 400 candidates in the Federal Skilled Trades Class (FSTC) with a minimum CRS score of 199 were issued ITAs, and are now in a position to submit an application for Canadian permanent residence.
This is the first time since the introduction of Express Entry in January 2015 that the Canadian government has conducted draws exclusively to specific candidates.
As of 19 May 2017, the Express Entry pool is made up of 22,093 candidates with a CRS score range between 351-400 followed by 15,682 candidates with a CRS score of between 401-450.
Get started with your Canada permanent residence application today. Email your resume and if you are married, your spouse's resume to assessment@ocscglobal.com for a free eligibility assessment and we will get back to you as soon as we can.
1 Scotts Road, Shaw Centre, #26-10
Email: assessment@ocscglobal.com
p/s: This is not a advertisement for overseas job placement