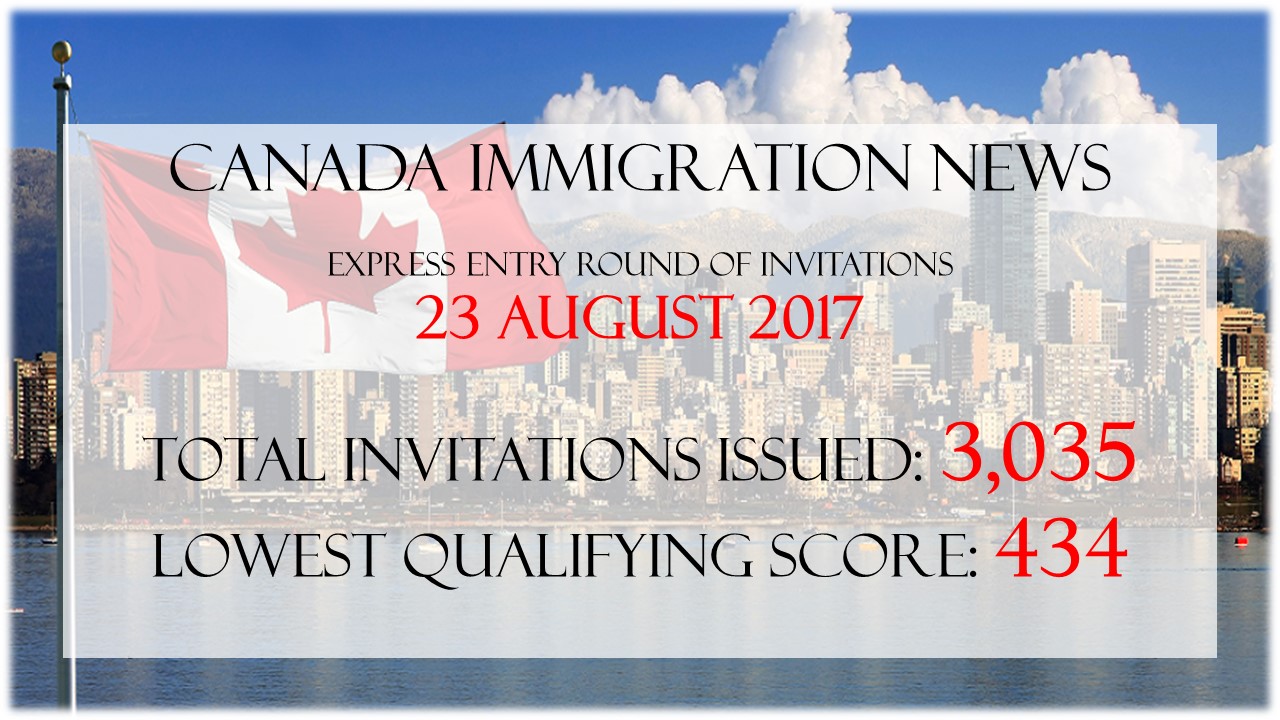 CANADA
The latest Express Entry round on invitations took place on 23 August 2017.
A total of 3,035 invitations were issued to candidates with a Comprehensive Ranking System (CRS) score of 434 and above.
Speak to us today to find out how you may qualify for Canada permanent residence under the Express Entry program!
Sincerely,
OCSC Global
1 Scotts Road, Shaw Centre, #26-10 Singapore 2280208
Email: assessment@ocscglobal.com
DID: +65 6238 0777