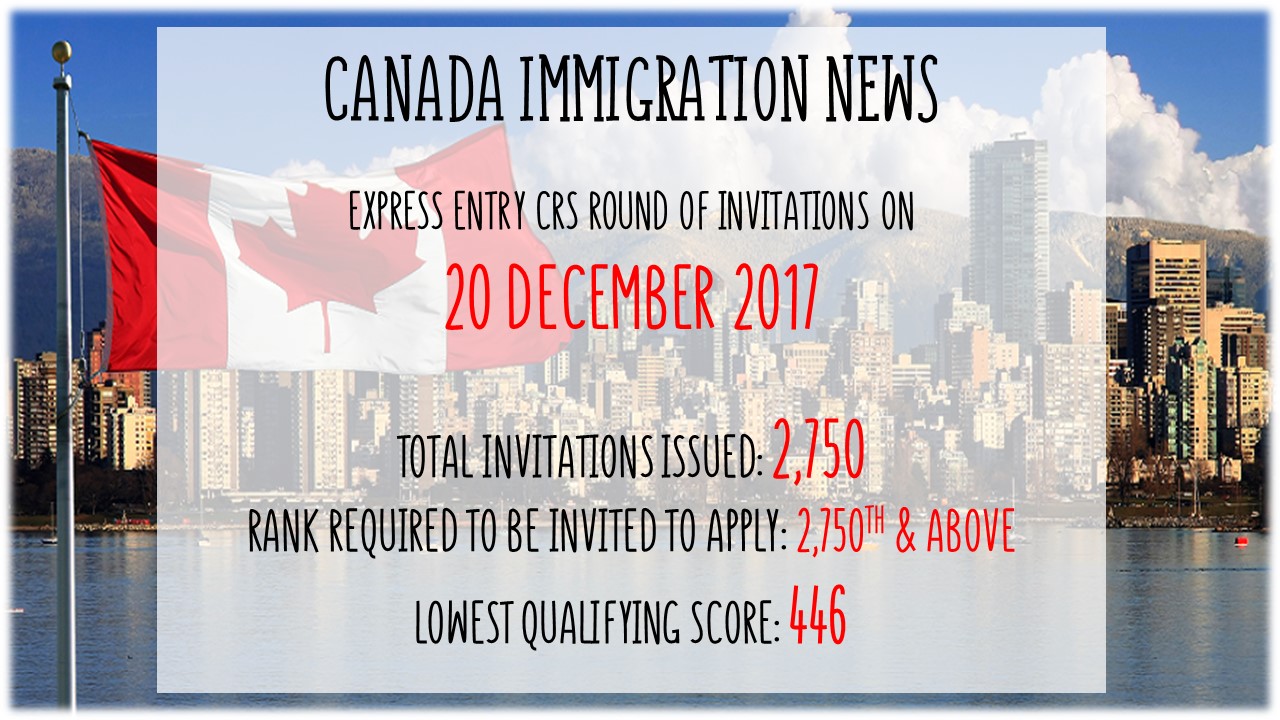 In the latest round of invitation in the 20th December Express Entry draw, 2,750 candidates ranked 2,750 and above with a Comprehensive Ranking System (CRS) score of 446 and above were issued Invitations to Apply (ITA) for Canada permanent residence.
This brings the total number of ITAs issued this year to 86,033 – more than twice the number of ITAs issued in 2016.
As Canada welcomes one million migrants over the next three years, an initiative to help offset an ageing demographic, possibly more Invitations to Apply (ITA) could be issued to Express Entry candidates with a lower CRS score.
Candidates with as low as 413 CRS points have been issued ITAs in 2017, as compared to 2016's lowest at 453.
Individuals who wish to apply for permanent residence in Canada under the Express Entry program are required to meet the eligibility criteria of either the Federal Skilled Worker (FSWC), Federal Skilled Trades Class (FSTC) or Canadian Experience Class (CEC).
Find out how you may qualify for permanent residence in Canada. Email your resumes to assessment@ocscglobal.com and we will reply to advise on your eligibility as soon as we can!
1 Scotts Road, Shaw Center, #26-10, Singapore 228208
Email: assessment@ocscglobal.com