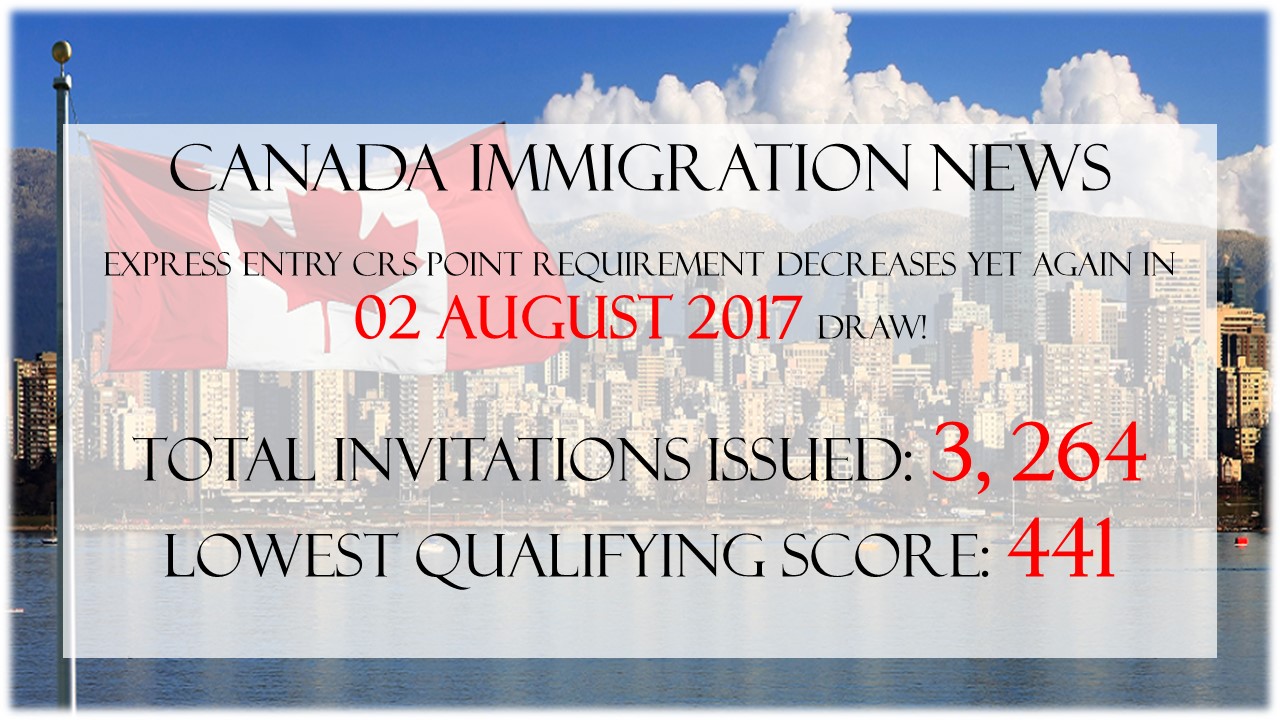 CANADA
The latest Express Entry round of invitation has finally happened!
3,264 candidates with 441 CRS points and more received the Invitation to Apply (ITA) in the latest Express Entry draw that happened on 02 August 2017.
As of 27 July 2017, there are 24,875 candidates in the Express Entry pool with a CRS score range of between 351-400 points, and 12,193 candidates with a CRS score range of between 401-450 points.
Find out how you may qualify for Canada permanent residence under the Express Entry program.
Email your resume to assessment@ocscglobal.com and our specialists will advise you on how we can maximize your chances of success!
*Please note that we do not assist with job placement services
Warmly,
OCSC Global
1 Scotts Road, Shaw Centre, #26-10 Singapore 228208
Email: assessment@ocscglobal.com
Tel.: +65 6238 0777