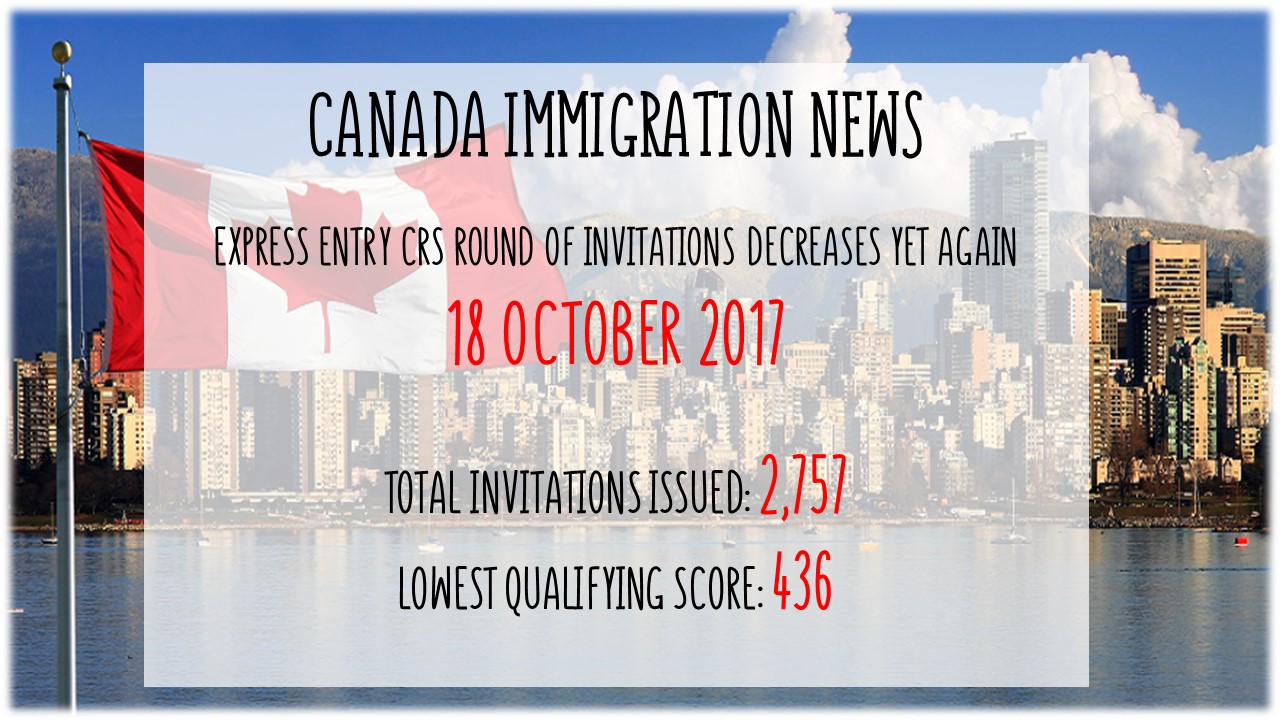 The latest Express Entry draw for immigration to Canada has taken place on the 18 October 2017. A total of 2,757 candidates in the Express Entry pool were issued invitations to apply (ITA). The lowest ranked candidate had a Comprehensive Ranking System (CRS) score of 436.
This is the second draw in the month of October where there is a slight decrease in the number of ITAs issued to candidates with a lower CRS score, as compared to the previous invitation.
The points tabulation for a single applicant and an applicant who is married is different. Take the following scenario as a general example for a single applicant:
Jenny is 31 years old. She has a Bachelors degree in Business Communications from the Philippines and has been working as a Marketing Consultant for 7 years both back in the Philippines and in Singapore. She has an IELTS (General) score of 8.5 for Listening, 7.5 for Speaking, 8 for Reading, and 7.5 for Writing. Jenny would have 105 points for age, 120 points for Education, 136 points for Official Language (English), and 75 points for Skill Transferability. Jenny has a total of 436 points which qualified her to receive an Invitation to Apply (ITA) for Canada permanent residence.
"Experts argue Canada should take in an even larger number than the country's current 300,000 cap. The federal government's economic advisory council suggested in 2016 that Canada raise the immigration level to 450,000 per year." – Huffingtonpost.ca
Secure your Canada permanent residence today, email your inquires to assessment@ocscglobal.com or call +65 6238 0777 to find out more on your visa options!