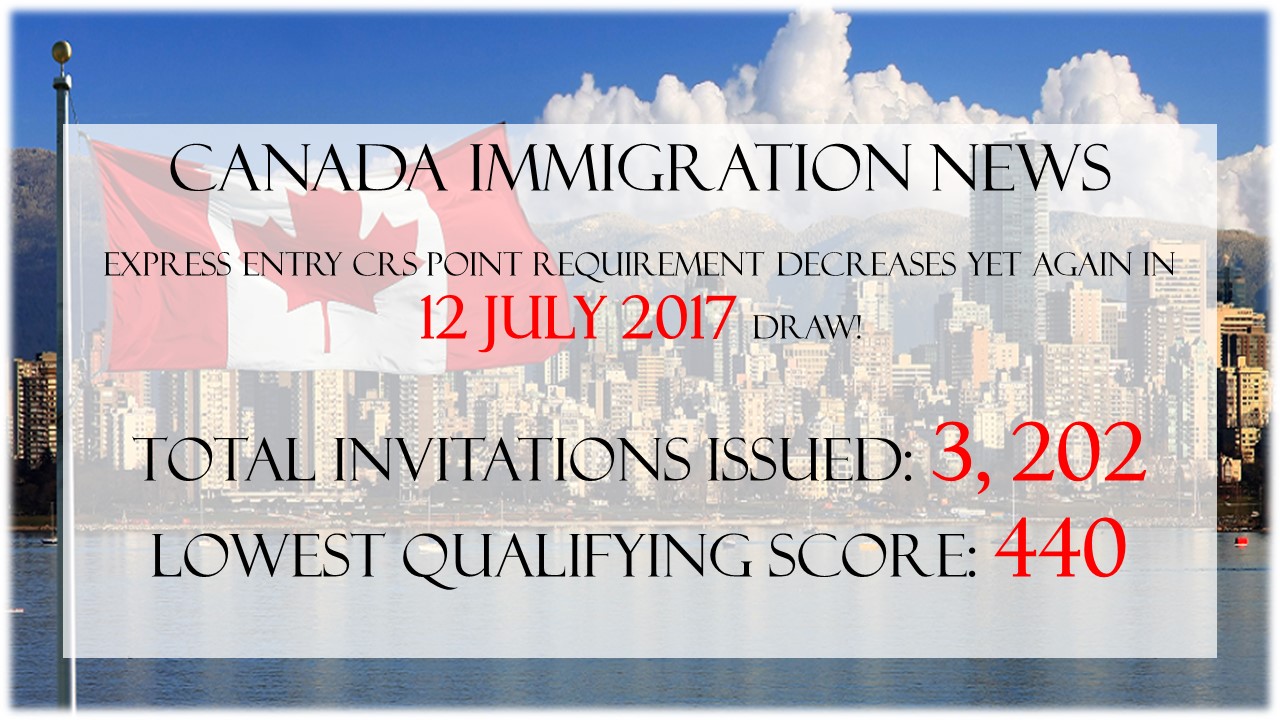 The latest Express Entry draw took place on 12 July 2017. A total of 3202 Express Entry candidates with a Comprehensive Ranking System (CRS) score of 440 were issued Invitiations to Apply (ITA) for Canada permanent residence.
The current invitation cut-off threshold has decreased by 9 points from the previous draw that happened on 28 June 2017.
Find out your eligibility for Canada permanent residence. Get started today by emailing your resumes to assessment@ocscglobal.com and we will get back to you as soon as we can!
Email: assessment@ocscglobal.com
1 Scotts Road, Shaw Centre, #26-10 Singapore 228208