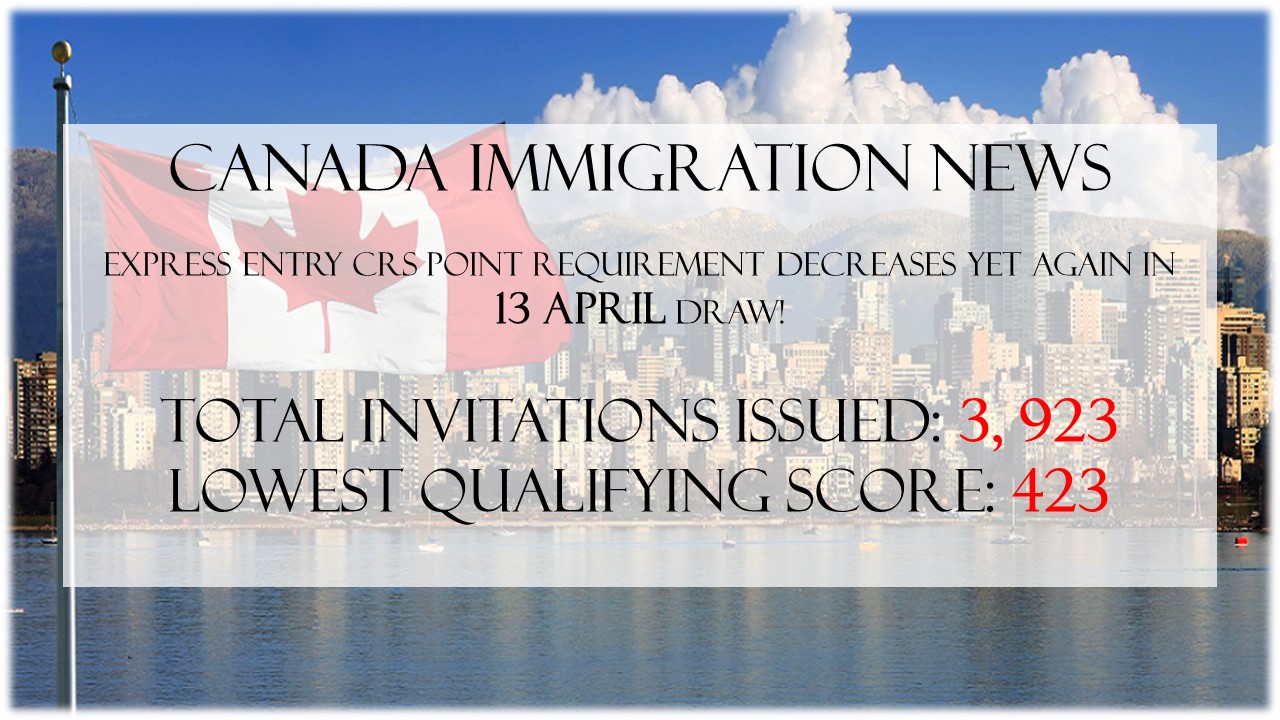 Canada has conducted its ninth Express Entry draw of the year, issuing 3,923 invitations to apply for permanent residency. The lowest qualifying score was 423.
The number of invitations issued was the highest number issued since the program was introduced in January 2015. The minimum qualifying score of 423 was the lowest qualifying score to date, indicating that a wide pool of candidates continues to be accepted.
Canada made significant changes to the Comprehensive Ranking System in November. The changes benefit candidates with a valid job offer that is not supported by a positive Labour Market Impact Assessment, provided the employee has worked for the employer for a year and the job is in NOC 0, A or B occupations.
The new scoring system also benefits candidates who have completed post-secondary education in Canada. Additional changes to the scoring system are set to go into effect in June, and they should help attract Francophone immigrants and those with siblings in Canada.
The latest draw continues the trend of high numbers of invitations and low minimum qualifying scores since the new scoring system was introduced.
Consult us today to understand immigration requirements under the Express Entry Program, complete our FREE online assessment form and we will get in touch with you shortly:
https://www.facebook.com/OCSCGlobalSG/app/396716764022966/
Sincerely,
OCSC Global
1 Scotts Road, Shaw Centre, #26-10
assessment@ocscglobal.com
+65 6238 0777