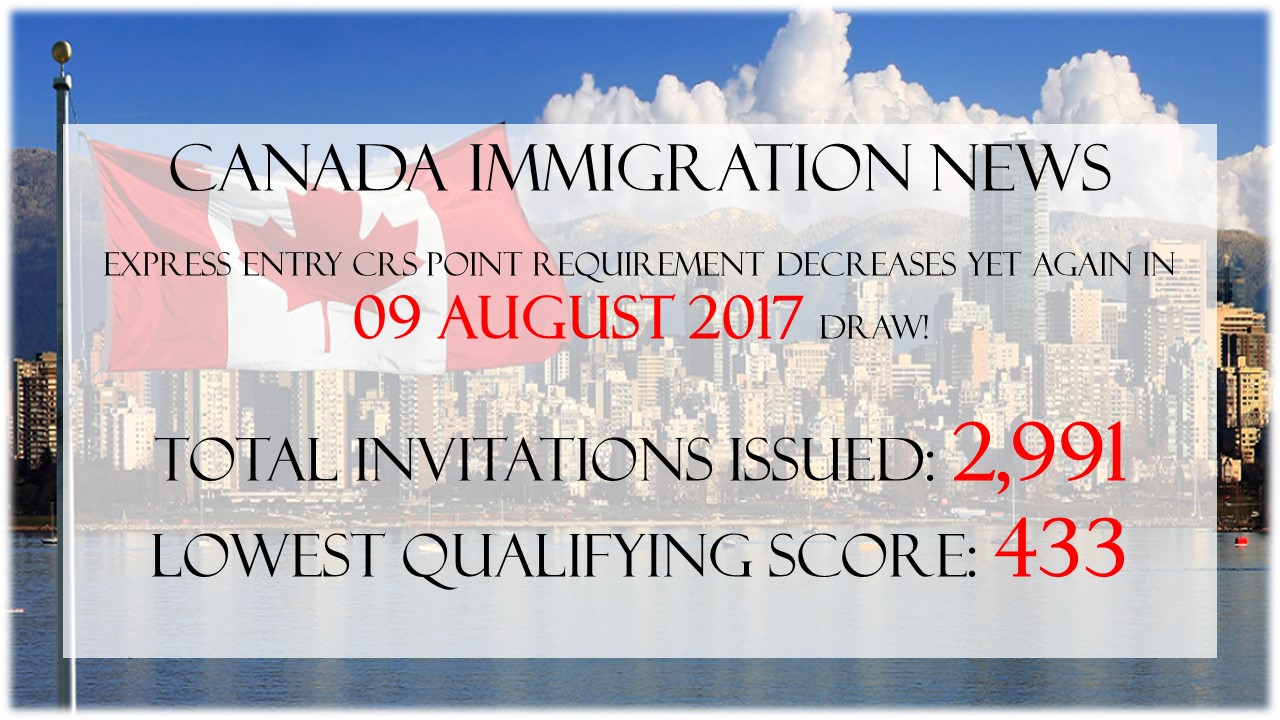 CANADA
In the latest Express Entry draw that took place on 9 August 2017, Immigration, Refugees and Citizenship Canada (IRCC) has invited 2,991 candidates with 433 Comprehensive Ranking System (CRS) points in the Express Entry pool to apply for permanent residence.
This is the second draw in the month of August, and is the lowest CRS cut-off threshold since May 2017.
The previous invitation rounds all had a cut-off threshold in the 440s.
Applicants who wish to find out more about how they may qualify for the Express Entry program are recommended to email all inquiries to assessment@ocscglobal.com
Warmly,
OCSC Global
1 Scotts Road, Shaw Centre, #26-10 Singapore 228208
Email: assessment@ocscglobal.com
DID: +65 6238 0777