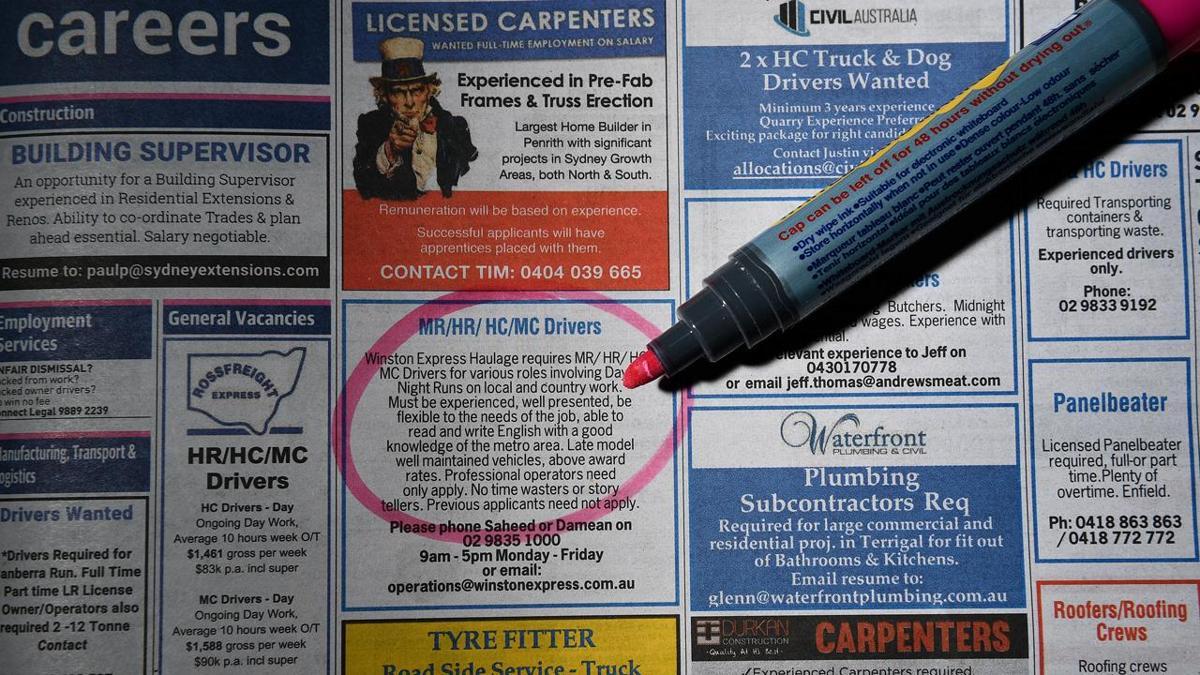 Unemployment falls to 5.5% in May – Yahoo7
An unexpected surge in full-time employment has driven Australia's jobless rate to a four year low, meaning a Reserve Bank interest rate cut is now off the table, economists say.
The jobless rate fell to 5.5 per cent in May, beating economists' expectations that it would remain at 5.7 per cent.
Full-time jobs jumped by 52,100 and part-time jobs fell by 10,100.
NSW posted the largest jobs growth (up 32,600), followed by Victoria (6,900) and Queensland (5,500).
CommSec chief economist Craig James said the positive employment trend would provide momentum for the economy, as May's job creation follows almost 100,000 jobs being added across March and April.
"This is a result to be celebrated by consumers and businesses alike," he said.
"The Reserve Bank certainly won't be in a rush to lift rates.
"But rate cuts can now be taken off the table."
Royal Bank of Canada fixed income and currency strategist Michael Turner said the RBA would now have a more comfortable view of the labour market after three months of employment growth.
"This in turn will likely put a neutral stance on a more confident footing, particularly given that there are few signs of a noticeably slower housing market yet," he said.
The participation rate, which refers to the number of people either employed or actively looking for work, rose slightly in May to 64.9 per cent.
Meanwhile, the quarterly seasonally adjusted underemployment rate decreased by 0.1 percentage points to 8.8 per cent.
The Australian dollar has been boosted by the news, hitting a two month high of 76.30 US cents soon after the figures were released.
The Australian dollar was trading at 76.04 US cents at 1315 AEST.
Link: https://au.news.yahoo.com/a/35991643/unemployment-falls-to-5-5-in-may/#page1