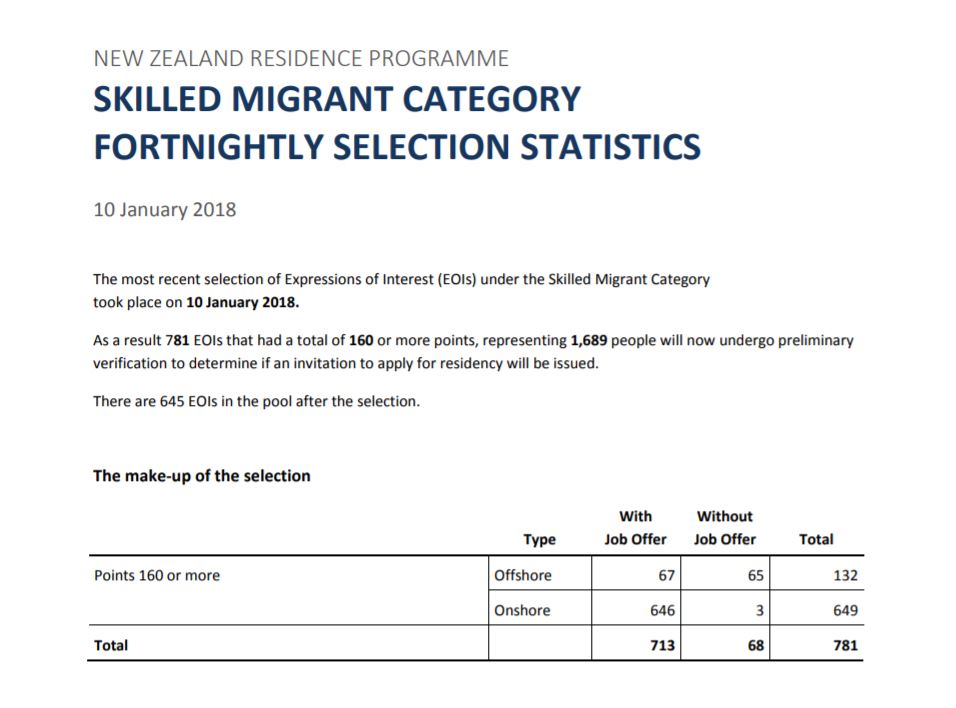 New Zealand
The most recent selection of Expressions of Interest (EOIs) under the Skilled Migrant Category took place on 10 January 2018.
A total of 781 EOIs that had a total of 160 or more points, representing 1,689 people will now undergo preliminary verification to determine if an invitation to apply for residency will be issued.
Of the 781 EOIs, 649 were onshore applications, and 132 were offshore applications where more than 50% of them had a job offer from a New Zealand employer.
Find out how you may qualify for New Zealand residence under the Skilled Migrant Category by emailing your resumes to assessment@ocscglobal.com
Warmly,
OCSC Global
1 Scotts Road, Shaw Centre, #26-10, Singapore 228208
DID: 6238 0777
Email: assessment@ocscglobal.com